About Provo Piano Tuning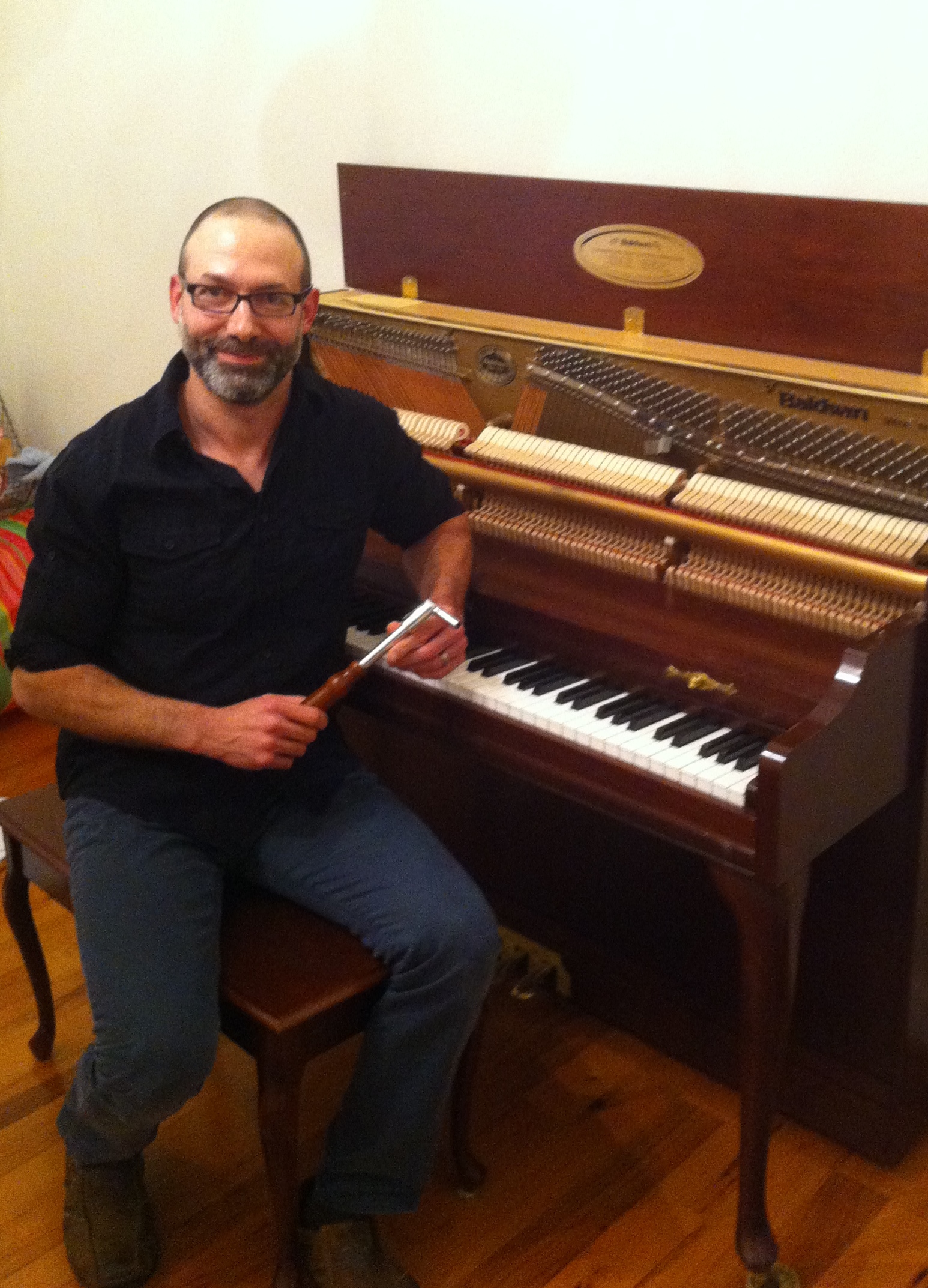 Provo Piano Tuning is available to tune, repair and regulate pianos in Austin and the surrounding area. Whether your piano is well maintained or hasn't been serviced in a decade, I will leave it sounding great, using a combination of aural and electronic tuning. My rates are very reasonable, and stuck notes on upright pianos can often be fixed free of charge during a tuning. If you are shopping for a used piano, or are interested in a climate control system for your piano, I can also assist you.
Contact Mark Provenzano at (512)757-4553; provotuning@yahoo.com to schedule an appointment or with any questions. I maintain a very flexible schedule, and serve a wide territory surrounding Austin.
I began tuning pianos for recording studios, performance spaces, schools and churches in New York City. But my main focus was tuning in the home. Having relocated to Austin at the start of 2009, I continue to serve a broad range of customers, from the performing pianist with a fine grand, to the new owners of an old upright just purchased for their child to learn to play.
Customer Feedback:
"Mark, My piano that you tuned yesterday sounds better than it ever has!!! I am just blown away!!! It has been tuned before, but never sounded this good! I am recommending you to my sister-in-law, who has a piano that needs tuning!"
-- Doc, Austin TX
"Just wanted to say how happy I am with your piano tuning on Monday. The overall tone sounded richer than I recalled. I'm not sure if "tone" is the correct word, but whatever, it sounded good! I was also happy that you were able to get the lowest and highest keys in the best tune they've been since I got the piano shipped here from Chicago in 2005. The first tuner told me they couldn't really be tuned anymore (piano too old), and the second tuner did get them in better tune, but not anywhere as good as you did. Thanks again!"
-- Susan, Wimberley, TX